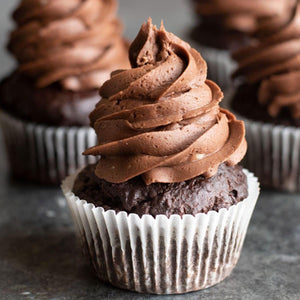 Our gourmet cupcakes are made special to order, just for you! We can design or decorate to any request, we just need a minimum of 24 to 48 hours' notice for all orders in order to make them perfect. Cupcakes are sold by the dozen.

Our Classics:

Chocolate Ganache - Chocolate Cake, Chocolate Ganache Centre with a Chocolate Ganache Buttercream Top

Lemon - Lemon Cake, Lemon Curd Centre with a Lemon Buttercream Top.

Strawberry Shortcake - French Vanilla Cake, Strawberry Fruit Fill with a Whipped Top.